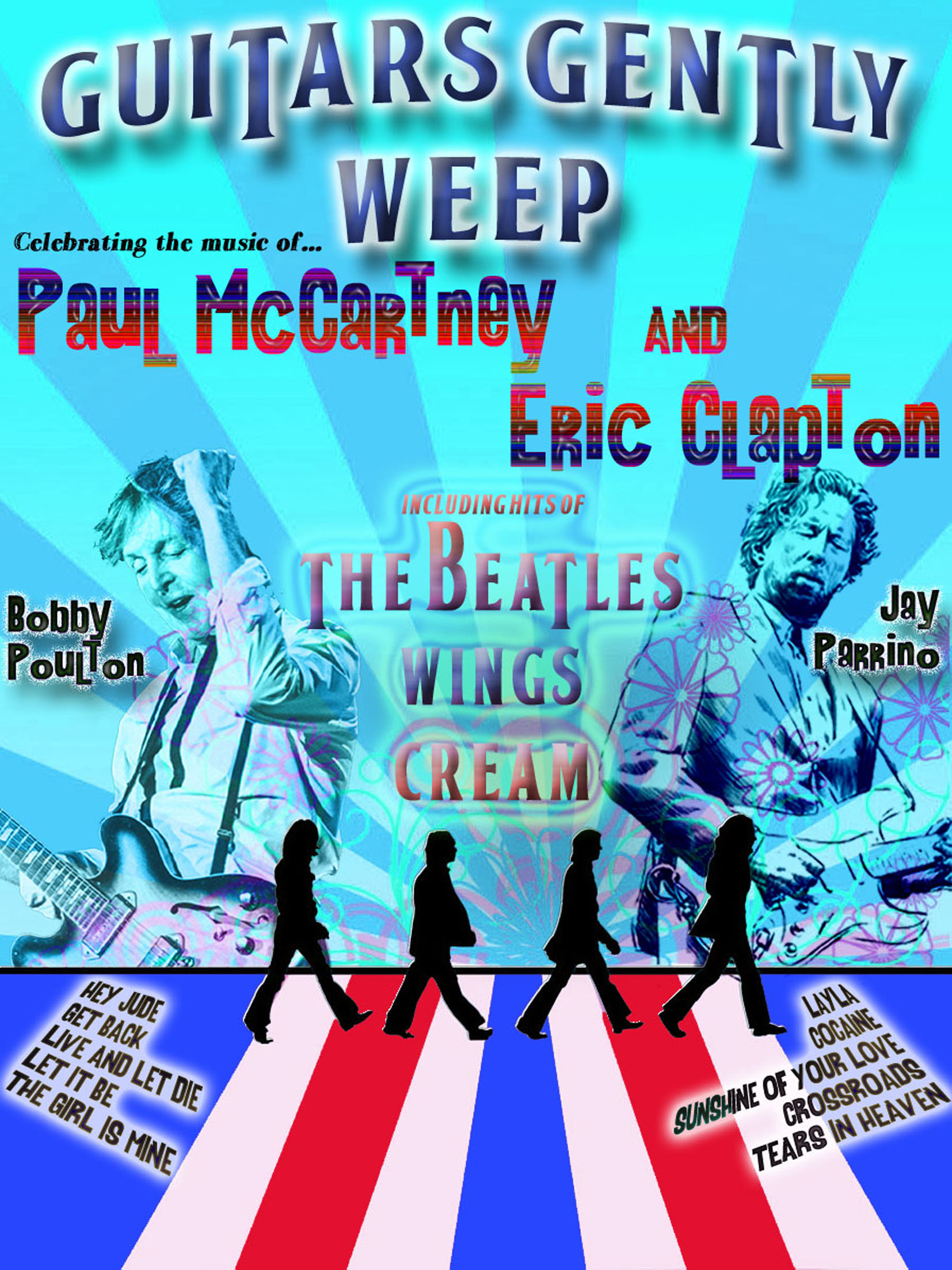 A celebration of two of the most significant songwriters of all time, appealing to a wide demographic as both artists have been churning out hits since the 1960's right through to today.
Guitars Gently Weep is a live show bringing together the songs that defined each artist as a performer and songwriter. From Clapton's classics such as "Sunshine Of Your Love", "Layla", "Tears In Heaven" to McCartney's work with The Beatles and Wings such as "Hey Jude", "Let It Be", "Band On The Run" and even his collaboration with Michael Jackson "The Girl Is Mine" which appeared on 'Thriller'.
Featuring Jay Parrino, who was a finalist of Australia's Got Talent in 2009 and Bobby Poulton on bass and vocals, who recently finished a nationwide tour with Australia's Eurovision songstress and X-Factor winner Dami Im.
GUITARS GENTLY WEEP is an entertainment show churning out the great hits of Paul McCartney and Eric Clapton performed by some of Australia's finest musicians.