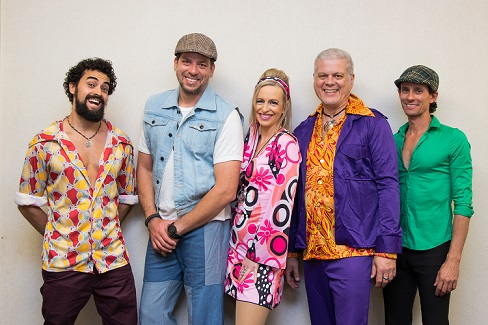 PARTYSONIC SHOWBAND
For the past nine years, Partysonic Showband has been successfully entertaining crowds at corporate events and weddings, refining their ability to produce a crowd pleasing show with broad appeal.
Partysonic play the biggest dance hits of all time, guaranteed to have the audience up and dancing.
This show offers something for everyone, targeting all ages and musical tastes in one go.
With a only 5 star review track record, Partysonic offers a professional/hassle-free service to venue managers and is guaranteed to get your room pumping!
Partysonic Showband is:
Lisa Pennell: lead singer
Marco Ricciardi: keyboard, guitar, lead singer
Lee-Campbell Smith: lead guitar
Tales Santiago: Bass
Claudio King: Drums