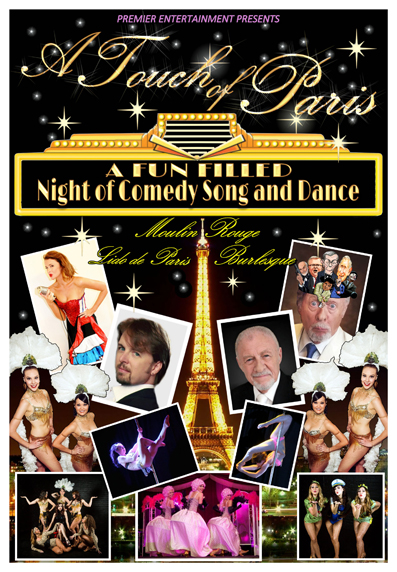 Similar to Moulin Rouge 'A Touch of Paris' is a night of cabaret, song, dance & comedy with audience interaction. It's perfect in a 'show only' or 'wine & dine' atmosphere.
A Touch of Paris takes you into another world with songs like I Love Paris, Lady Marmalade, Welcome to Burlesque, Show Me How You Burlesque (Christina Aguilera), Hey Big Spender, Fever & lots more. The dancers will tantalise you to songs like Mambo Da Paree, Rhythm Of The Night, Mambo Number 5 &, of course, the Can Can.
A Touch of Paris is a complete night of entertainment.