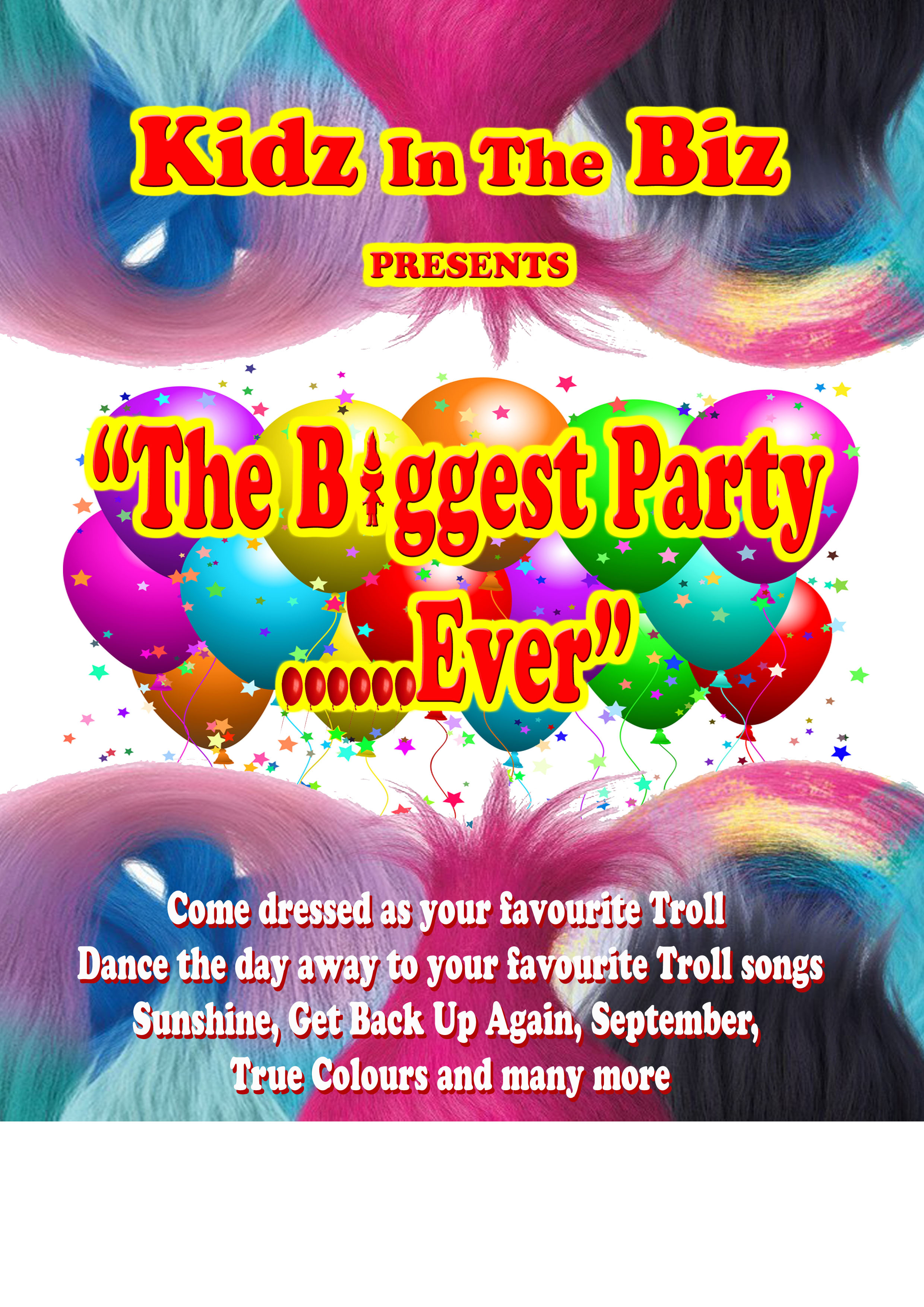 Kidz In The Biz presents THE BIGGEST PARTY EVER…. Kids can come dressed as their favourite troll and sing along to their favourite songs from the movie. Fully costumed and choreographed this show will feature colour, excitement, great songs, new and hip dancing and most of all FUN!.
Kidz In The Biz will perform all of the songs from the movie including Can't Stop The Feeling, September, Celebration, True Colours, I'm Coming Out, Hair Up, They Don't Know, Move Your Feet and many more.
Sing and dance with Kidz In The Biz at The Biggest Party Ever!. Lot's of audience participation and most of all FUN!