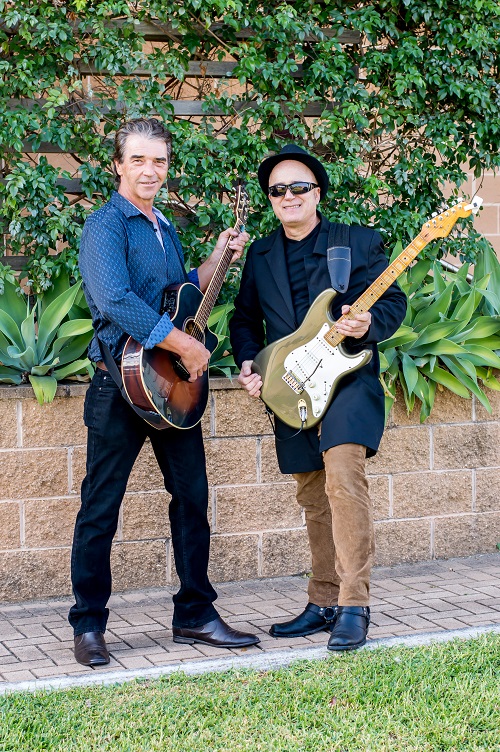 The front man Bill Sarina has worked extensively on the Sydney circuit as a Singer / Guitarist / Presenter / Voice Over / Composer and impersonator and has toured the east coast of Australia for the past decade as a solo act and with many popular Character shows and bands. With powerful vocals and his ability to sound just like the original artist combined with his long history in Cabaret and Variety Shows, Bills' visual impersonations and stage antics are not to be missed.
Luke Grgitch is the guitarist and MD of this duo. He is classically trained and has spent years performing in Australia and around the world with top name artists. Luke is an accomplished "stand alone guitarist" as well as a dynamic lead player. His versatility on the guitar in all styles of music is amazing and has to be seen to be believed.
Together Bill and Luke make a great duo and entertain their audiences everywhere they go. They have a large song list to cater for the young and the old.