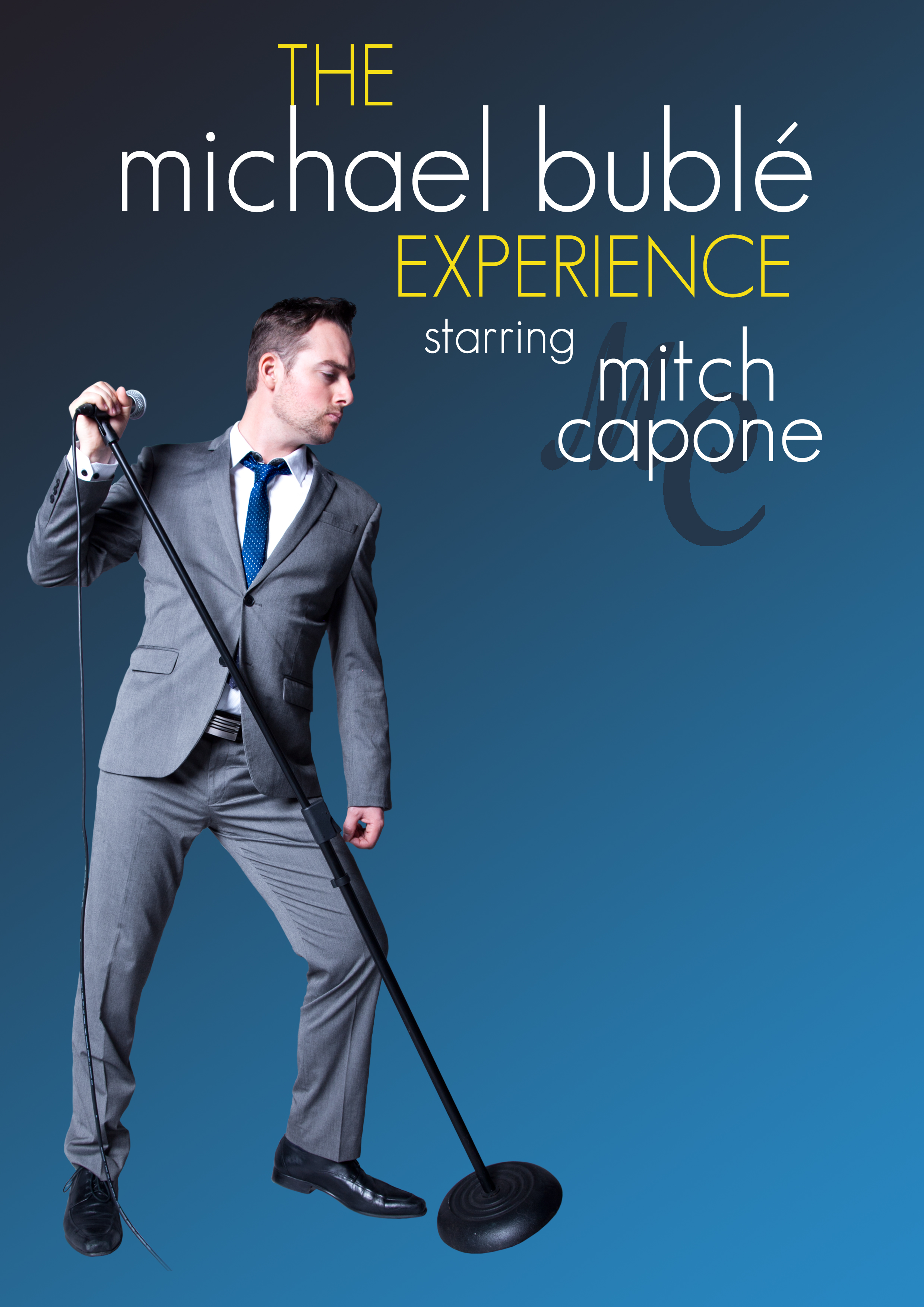 The dream for Michael Buble began when he won the "Best New Artist" in 2004. From this point on he has taken out just about every conceivable Award including Best Selling Artist, Single of the Year, Album of the Year, Artist of the Year, Male Vocalist of the Year, two Grammy Awards and in 2009 "International Achievement Award".
Michael Buble's Album sales currently stands at 25 million worldwide not a bad achievement for a Canadian boy that's new in the industry. His self titled album went 7 times platinum in 2003 and his follow up album "It's Time" went 5 times platinum in 2005 as did his 2007 album "Call me Irresponsible" demonstrating his enormous popularity as a highly talented and smooth performer/ singer.
The Michael Buble Show is an authentic reproduction of the sounds of Michael Buble. This production show leaves nothing to the imagination of a fantastic night of entertainment as it pays attention to every detail.
Mitch Capone becomes Michael Buble in The Michael Buble Show and even the most discerning Buble fan will absolutely fall in love with the awesome style and smooth tone of his voice. At the age of 18 Mitch Capone won the role of Australian rock 'n' roll icon Col Joye in a local theatre production of 'Shout – The musical' and was introduced to the wild sounds of 50s Rock 'n' Roll. Mitch is a regular on cruise lines such as Emerald Princess, Norwegian Star, Sun Princess, and Dawn Princess. Mitch has a smooth style and oozes charisma and portrays a "cool" Michael Buble with a loveable and comedy aspect. His great looks, infectious personality and great voice never fails to captivate audiences anywhere.
You will hear all the Buble greats including Crazy Love, Cry Me a River, Everything, How Sweet it Is, Quando Quando, Mack the Knife, Can't Buy Me Love, You Don't Know Me, What a Wonderful World, How Can You Mend a Broken Heart and many more.
Supported by his band, this marriage culminates in a magnificent concert performance as like any Michael Buble concert, audiences will be intimately entertained in a close up and personal mode, like being in your living room.