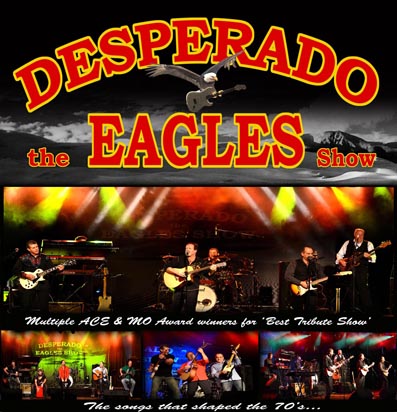 Mo & Ace Award Winners for Best Tribute Show!
Arguably the hottest & most popular concept working the circuit, this 6 piece band authentically reproduce The Eagles sound. With 3 good lead vocalists you can shut your eyes & believe you are listenting to the real thing. As seasoned musicians, Desperado also pay attention to detail to produce the exact guitar sounds you would expect when you listen to an Eagles song.
The Eagles Show – Desperado generates capacity crowds wherever it performs.