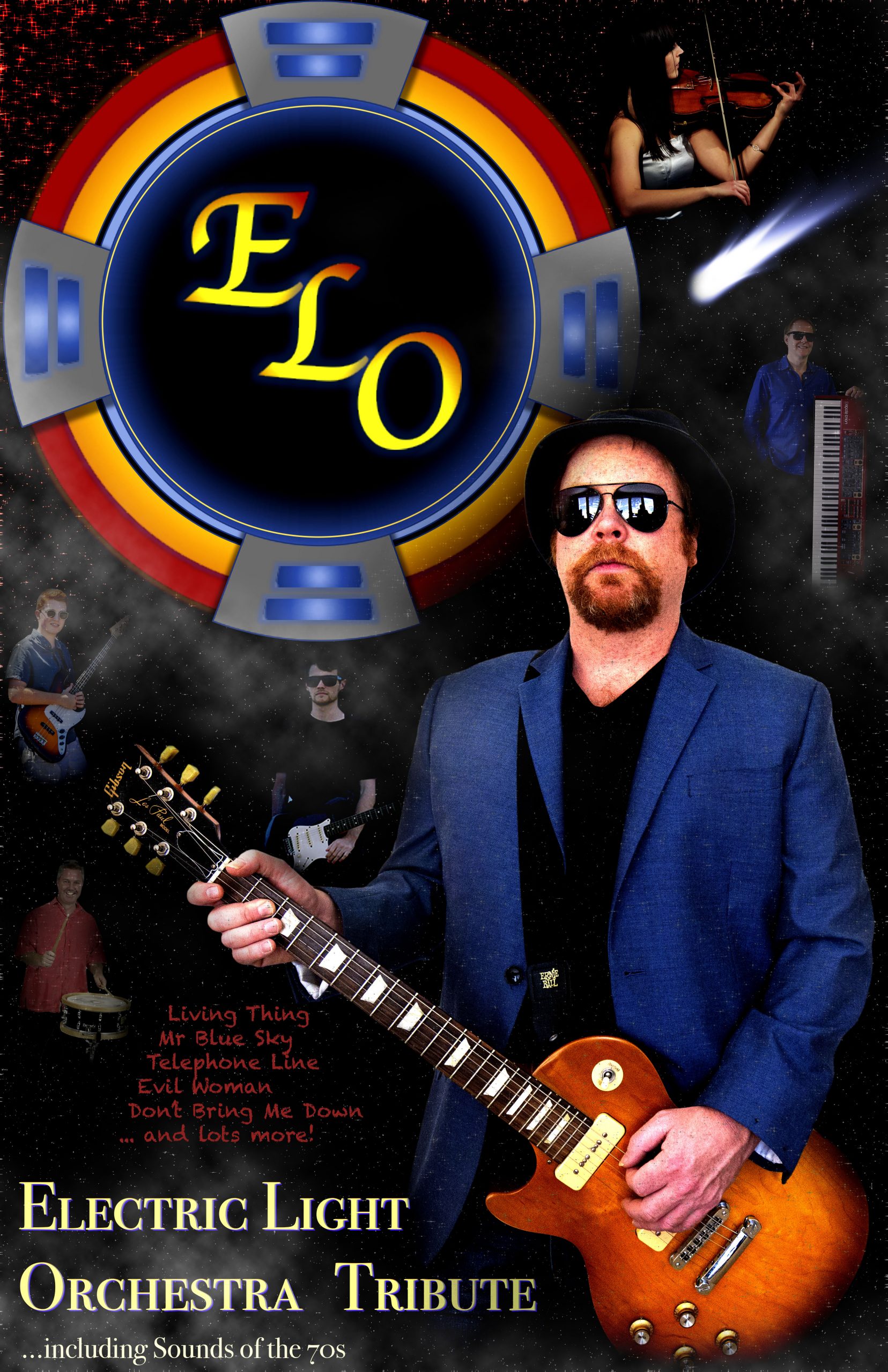 Get ready to get swept up in the spaceship of music that is ELO. The boys and girl in the band will come down from the Blue Sky and Shine a Little Love over the audience with their Strange Magic. Dion's voice will have you believing it's Jeff Lynne up on stage. Replicating the big sound of ELO are six performers with a wealth of experience in successful shows (including an ACE Award nomination in 2017). Are you ready to Rockaria?  The ELO Tribute will be supported by Sound of the 70s, bringing a quality string of other hits from the ELO era.
This is a 6 piece band featuring 4 vocals, 2 guitars, 2 keyboards, 1 violin, 1 bass guitarist and of course the drums. Hear the hits of ELO including Living Thing, Telephone Line, Shine A Little Love, Don't Bring Me Down, Mr Blue Sky, Sweet Talkin' Woman and the list goes on.
Supported by Sounds Of The 70's hit songs such as Listen To The Music, Proud Mary, December 1963, Eagle Rock, September, Long Train Running and much more.
For a full night of entertainment don't miss the amazing musicianship, the incredible harmonies and of course the unforgettable music.
ELO Electric Light Orchestra Tribute supported by Sounds Of The 70's is a show that will impress!