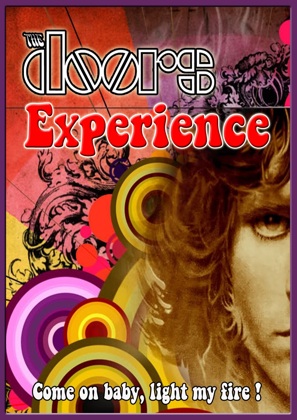 The Doors Experience is one of the most authentic tribute shows Australia has ever seen. This show will transport the hardest of critics back to the whisky in 1968.
Singer Andy Sutton – is the ultimate JIM MORRISON as he struts his stuff with reckless abandonment. Vocally he has Morrison's voice down to a tee, and if you close your eyes you believe it is Jim singing. Playing the part of Robbie Krueger Adam Watts – recreates those classic Doors solo's note for note. Our very own Ray Manzarek is played by Sean Phegan and you will lose yourself in those classic organ solo's that are so authentic.
And driving this Ship from the rear is Sam Pagliaro on drums pumping out those classic bossanova beat which keeps it all together from the first to last song. All this with the ambience of a classic DOORS light show and stage props makes this a SHOW NOT TO BE MISSED!