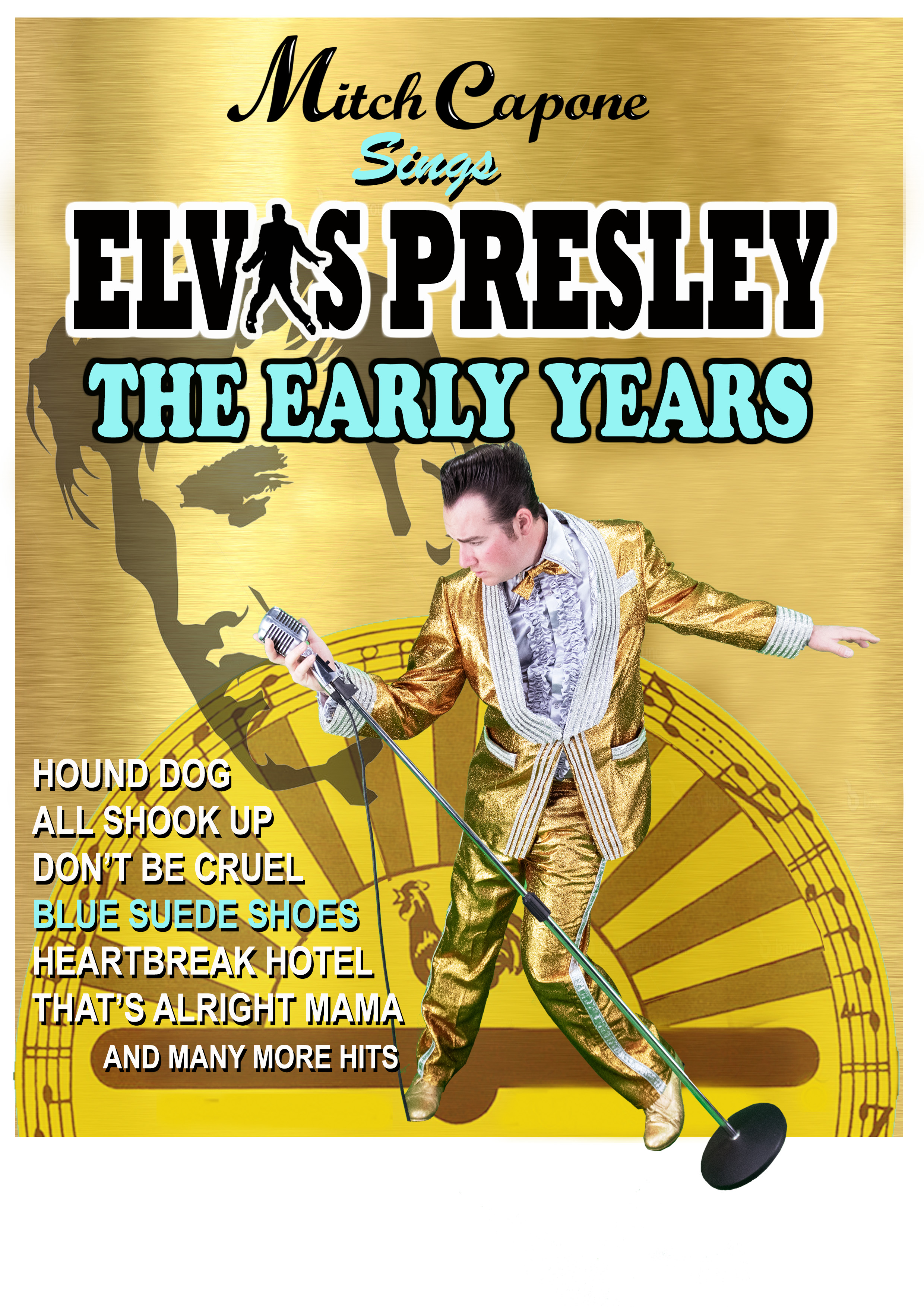 Elvis Presley is 'The King Of Rock n Roll' and his popularity just keeps growing.
Presley is one of the most celebrated and influential musicians of The 20th Century. Elvis' concert years are some of the most exciting performances in music history and the early years were exceptional.
Mitch Capone brings to life the music of Elvis – The Early Years. Mitch with his live band Mark Hoppe on Guitar, Dave Carter on upright bass and Rick McCann on drums will bring back to life some of the greatest music of all time. After launching his second studio album last year "Elvis in New Orleans", Mitch is going back to where it all began, "The Early Years", when Elvis started his career performing with Bill Black, D.J Fontana and Scotty Moore. Rockabilly infectious finger pickin' rhythms with Elvis' high energy vocals. There are so many great songs from this era for music lovers to enjoy.
Mitch's first ever tribute act was "Elvis Young" the early years of Elvis Presley which toured the east coast of Australia, now Mitch is excited to return to his roots and perform the early years of one of the world's most influential singers 'The King'.
The audience will be treated to the unforgettable songs of Elvis such as Viva Las Vegas, Hound Dog, Little Sister, That's Alright Mama, One Night, Stuck On You, Heartbreak Hotel and many more.
Elvis – The Early Years is a special show that promises to be memorable and enjoyable as you as you experience all the great hits that have lasted the test of time.
Whether you just sit back or let your hair down, you will love the show, Elvis – The Early Years featuring Mitch Capone ……….let the music of Elvis live once again.