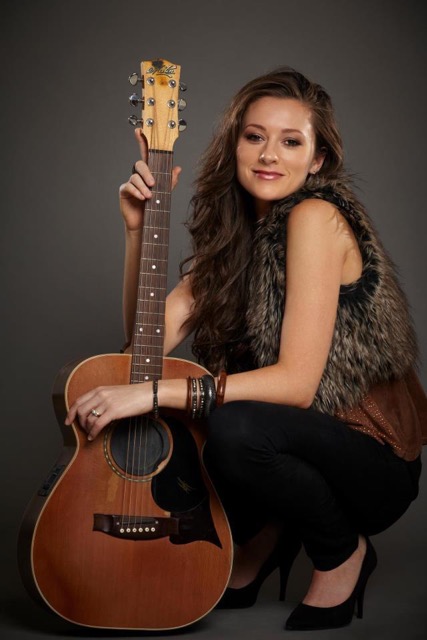 Mandi Jarry is an accomplished Sydney based multi-instrumentalist, singer and songwriter. Highly regarded by her musical peers for her skills as a guitarist, pianist and harmonica player.
She combines her multi-instrumental talents with an acclaimed signature vocal that captures the ear and wraps the listener up in its warm embrace. Think Norah Jones meets Sheryl Crowe with a large dollop of KT Tunstal playing harmonica.
Mandi puts her own spin on her favourite popular music whilst staying true to the nature of the song's heart. Each rendition during her performance is like a homage to the craft and the intent of the writer to which she adds her own self-penned songs that she has released as an Independent artist, including her EP, Girl Next Door (2005) and follow up albums, Untied (2009) and Gelato Kiss (2013).
Her years on the live circuit have honed a sublimely fine, charismatic live performer that creates an intimate and inviting atmosphere for her audiences coupled with a stage presence that compels attention.
Mandi has been a grand finalist in the Toyota Starmaker Awards, a finalist in the annual Commercial Radio Australia New Artist 2 Radio Australian program, nominated for the MusicOz "Pop" and "Artist of the Year" awards and both a semi-finalist and finalist in the International Songwriting Competition.
Mandi has performed with Deni Hines, Natalie Bassingthwaite, David Campbell, Jenny Morris and Glen Shorrock and has written music with Jenny Morris, Rick Price, Jane Bach and John Field.
Mandi has also been fortunate enough to work with some of the industry's best as a session vocalist for various commercial, corporate and album and film releases, including: Redwins Skin Care products, and various tracks on award winning composer, John Field's ABC album, "Bubba needs sleep."
Mandi is available as a solo acoustic guitarist or grand piano/vocalist lounge performer and is available as a duo and also trio.