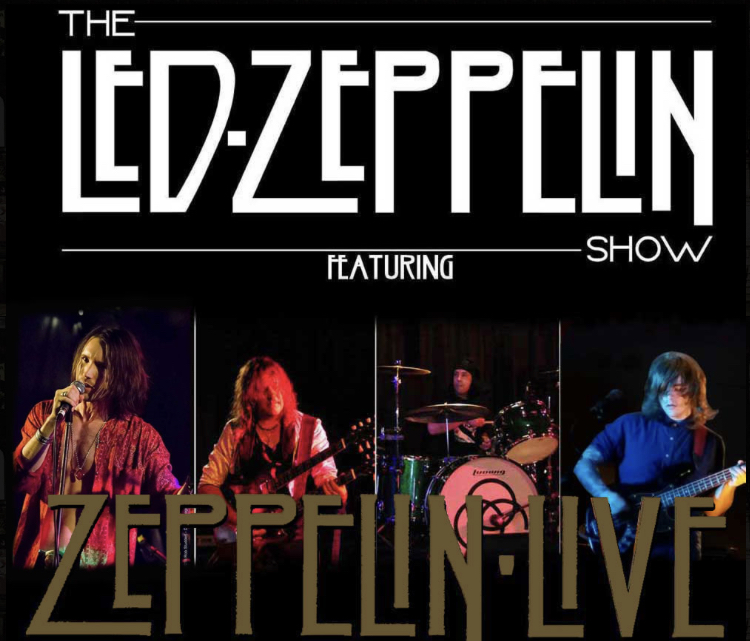 The Led Zeppelin Show (featuring Zeppelin Live) was formed in Sydney in 2001 by founding member Andrew Armstrong from his love of Led Zeppelin. After a few line up changes along the way, the band has gone from strength to strength and continues to power along.

The band consists of Matthew Steele lead vocals and harmonica, Andrew Armstrong electric and acoustic guitars, Ben Crofts on bass, keyboards and mandolin, and Luke Coiro on drums and percussion. All members of this band are seasoned musicians who have been honing their craft within the music industry in various cover, tribute and original bands over several years.
The Led Zeppelin Show, captures the live stage performances, with the band maintaining the authenticity by use of costumes, presentation and by also using the same instruments and sounds that Led Zeppelin have used, making it real to the audience, and taking you back to the 1970's.
The band performs most of Led Zeppelin's catalogue, all without the aid of any backing tracks whatsoever…completely live!
Performing all the classics: Rock And Roll, Black Dog, Whole Lotta Love, Stairway To Heaven, Kashmir, Misty Mountain Hop, Going To California, All Of My Love, Dazed & Confused, The Song Remains The Same, Heartbreaker, Immigrant Song , Since I've Been Loving You, The Ocean, Trampled Underfoot, Good Times Bad Times, Communication Breakdown, What Is And What Should Never Be, Ramble On, No Quarter, Night Flight, Custard Pie, Houses Of The Holy, Sick Again, Wanton Song, Black Country Women, Living Loving Maid, Moby Dick, Celebration Day, Nobody's Fault But Mine, Achilles Last Stand, For Your Life, In My Time Of Dying, Bron-Yur Stomp, In The Light, Dy' Maker, Over The Hills And Far Away, Dancing Days, Thank You, Bring It On Home, That's The Way, and of course way too many more…to list.
The band has performed at many notable venues such as 'Mounties', 'The Vanguard', 'The Brass Monkey', 'The Heritage Hotel', 'Doyalson RSL', 'Blacktown RSL', 'Club Menai', 'North Ryde RSL', 'Souths Juniors' and many more!!. From the South Coast to the North Coast, as well as a successful mini New Zealand tour under their belts, they have been there!