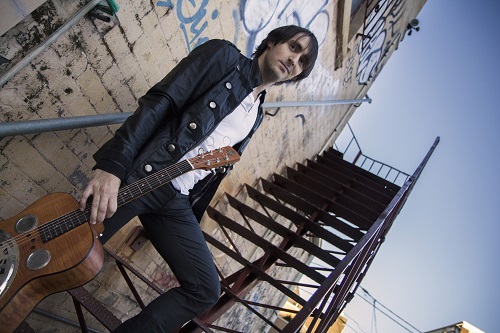 Even before he recorded his first album Lucky as a Seven, Peter Mcwhirter's star was already shining brightly. The debut's moniker says a lot about this amazingly talented singer- songwriter. Barely out of his teens when he penned the opening track and debut single 'Humm', a reflection of his personal hard work & ambition. It raced straight to the top of the country music charts.
With the CMC Music Award for 2012 New Oz Artist of the Year in his trophy case, the 27-year-old has his sights set on the future and is ready to take on the music scene with his own unique signature of mainstream
country.
"It's mixing a whole lot of different ideas in the music spectrum from rock, folk, country, blues and bringing it all together into one and making people feel alive" McWhirter says". The musical blend comes out of McWhirter's upbringing on the outskirts of Sydney in Campbelltown, where he discovered his musical
abilities at an early age.
Indeed the album's catchy title – born out of a line from one of the tracks – could reflect McWhirter's own musical journey. It was a ride that began, not in the realms of country influences, but in traditional Australian rock. His heroes and inspiration came largely out of the Aussie pub scene. "I guess it was seeing Jimmy Barnes on television. I love Cold Chisel and I got my first guitar when I was ten and I started singing around the
same time," he says. "I started writing two or three years after that."
Peter's success in career to date has already seen him tour with some of his favourite artist's, including Australia's Adam Harvey, US country hitmaker Joe Nichols, Canadian super group Doc Walker, Canadian
roots star Corb Lund, as well as sharing festival bills with superstars like Alan Jackson, Tim McGraw and Faith Hill Taylor Swift, John Mayer, Elvis Costello, Cold Chisel and The Wailers