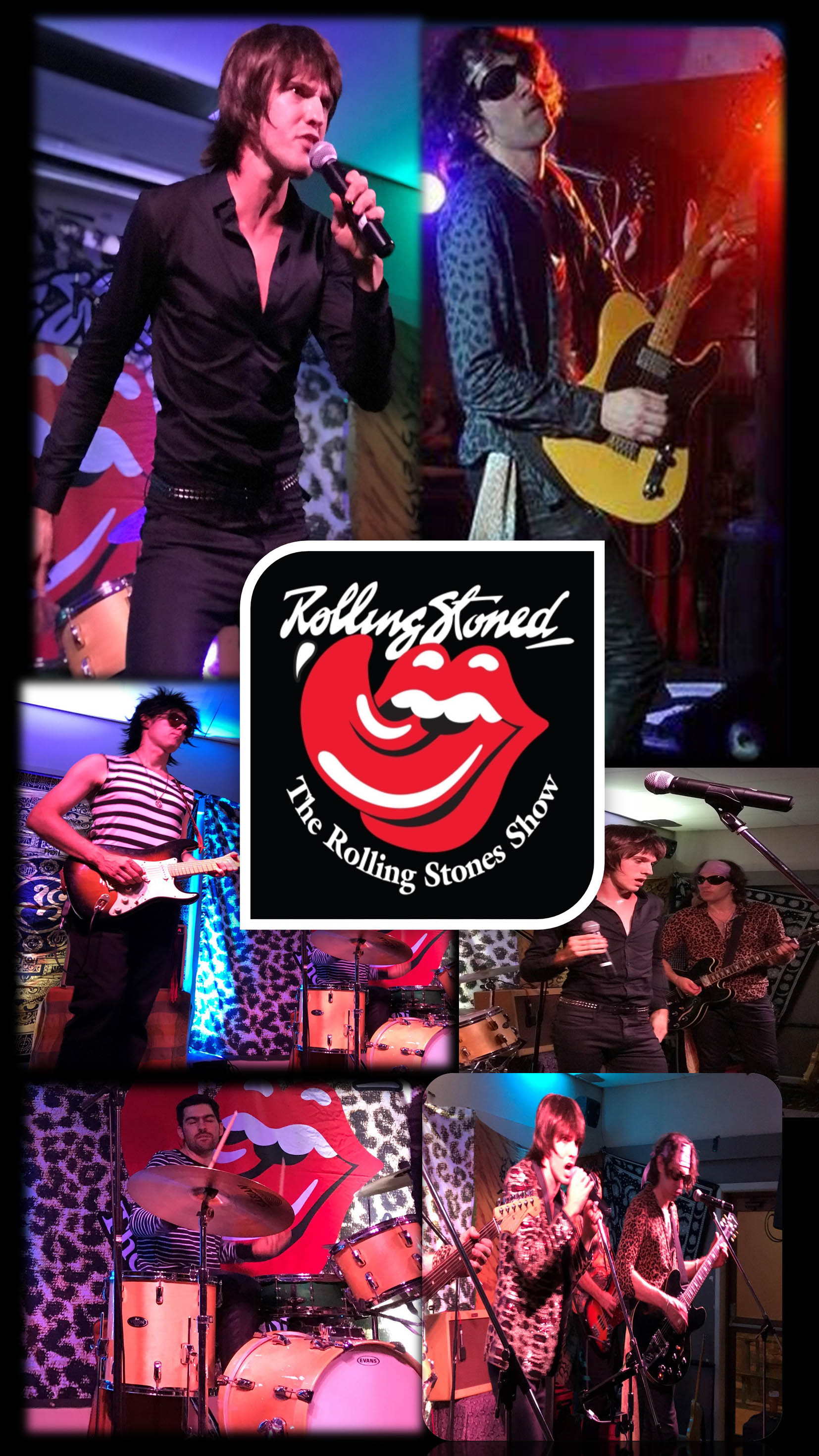 Since inception in 2009 Rolling Stoned has been the most successful and highest profile Australian based tribute to the greatest rock and roll band in the world.
With over 300 plus performances the show has been honed into the most musically and visually authentic Rolling Stones tribute in Australia. On top of performing countless shows in the best clubs and pubs throughout NSW and Australia, highlights include performing live for Sir Richard Branson on the Channel 7 Sunrise television program to a viewing audience of 4 million people, entertaining the British Chamber of Commerce at their Royal Wedding gala event, providing an authentic 1960s era concert at the Art Gallery of NSW "Pop to Popism" exhibition, a residency tour of Singapore, headlining numerous corporate functions, and helping Rolling Stones fans make their wedding day and milestone birthday celebrations even more special.
With the generous support of the Rolling Stones' Australian record distributor Universal Music Rolling Stoned have performed special album re-issue shows for hardcore fans to celebrate the Get Yer Ya Yas out 40th anniversary (2009), the Exile on Main Street re-release (2010), the Some Girls re-release (2011), and Sticky Fingers re-release (2015).   In addition to the Sunrise television performance, Rolling Stoned have also been featured nationally on the Hamish and Andy radio show, and have also been finalists in the "Best Tribute Band" and "Club Performer of the Year" categories at the Australian Club Entertainment Awards (The "ACE" Awards).
The show has evolved into a concert style experience delivering a performance akin to the touring behemoth the Rolling Stones themselves have become with the focus being on the musicality of their greatest output. Depth of experience, passion, enthusiasm and abundant musical quality are the key ingredients in putting Rolling Stoned head and shoulders above other Rolling Stones tribute shows in Australia.