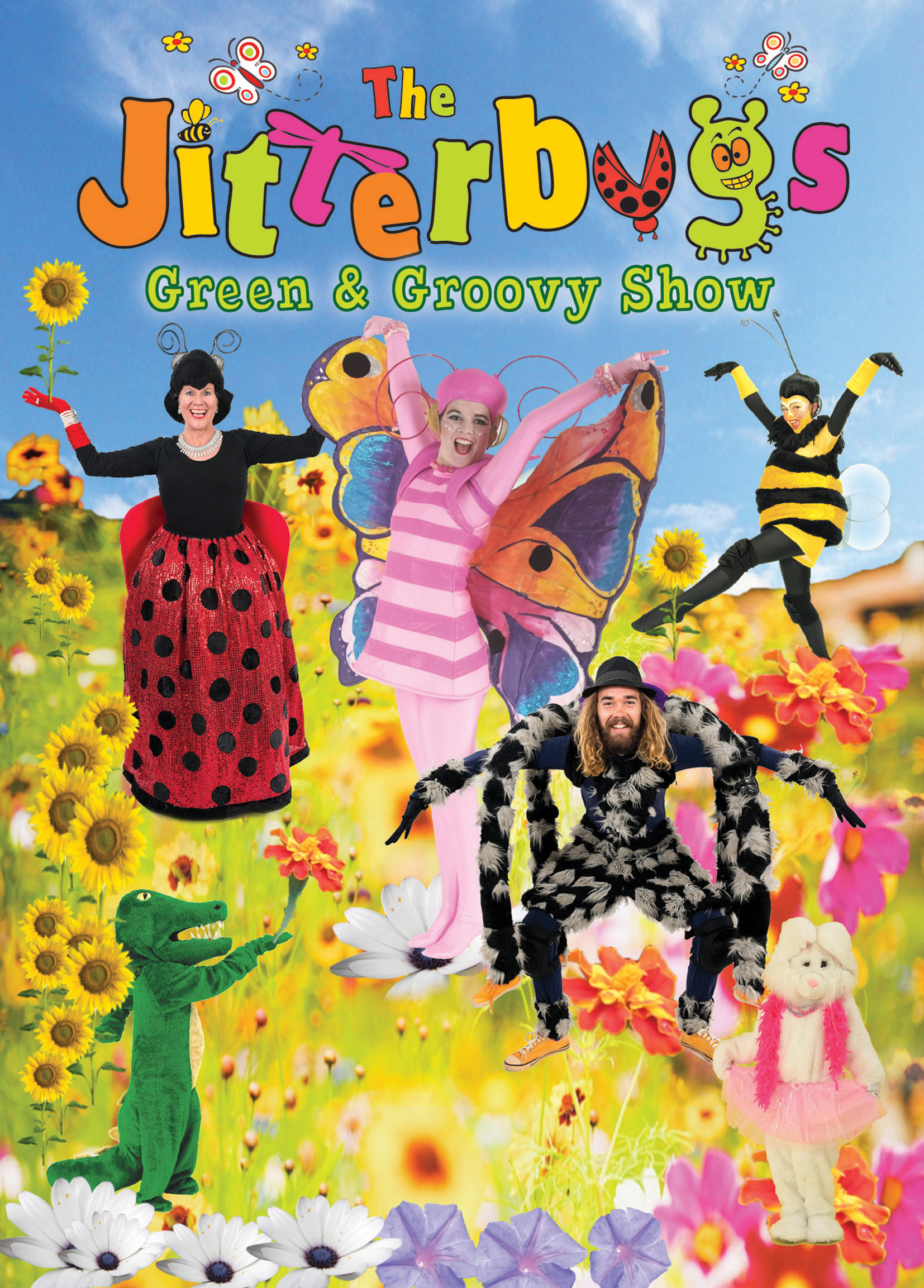 INTERNATIONALLY ACCLAIMED FIRST CLASS CHILDREN'S ENTERTAINMENT
WELCOME TO THE JITTERBUGS ECO FRIENDLY SHOW LIVE ON STAGE!
The Jitterbugs bring the garden and its world of bugs to the stage for children of all ages. Through song, rhythm and dance we explore the magical world that Nature bestows us with loads of interaction.
Frankie the Spider, Brie the Bee & Jessie the Butterfly and Hug Bug the sensational lady bug perform an interactive Eco Friendly show in sensational costumes, delivering messages to inspire an understanding of catering for life and encourage us to get amongst it more!
The show's journey is performed by song, played live with guitar and a djembe drum, singing as the garden grows up and into a food forest, which we can feast from!
The show is environmentally educational also touching on the importance of caring for our marine life and our beautiful oceans. The show is light hearted and fun, with the kids having opportunity to play apart in song, rhythm and dance.