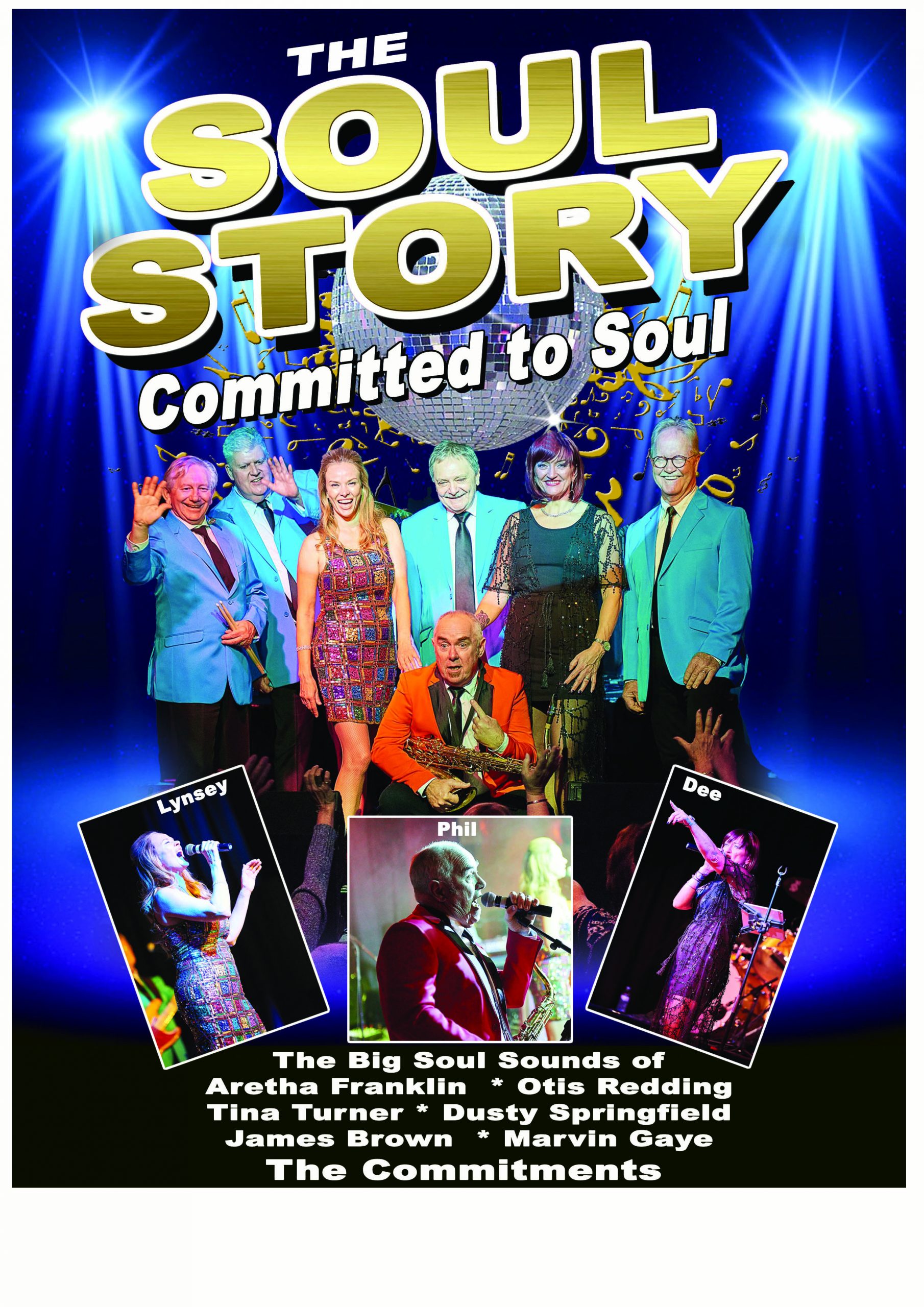 The Best Songs & Stories of Soul Music!
Soul music is a popular music style that originated in the African American community in the United States in the 50's and 60's. It is music with emotion and is as topical today as it was then.
Soul music is a timeless genre that has gripped us for decades and many soul songs crossed over into the pop charts in the US, Britain and elsewhere. Soul became popular around the World directly influencing rock music and the music of Africa.
Soul Story is a 7-piece Sydney based show that features both male and female singers accompanied by some of Sydney's finest musicians including a tenor saxophone providing that definitive edge. Members of this production have performed with top Sydney shows including Blues Brothers Show, Jock Cocker Show, Ward 13 and The East Coast Horns.
This show was inspired by the soul revival of The Commitments, but stretching out to cover some of the all-time great Soul acts. To give their audience the greatest ever selection of soul songs, they thoroughly researched this music style to deliver a show to be remembered.
Soul Story perform songs of Dusty Springfield, The Four Tops, James Brown, Aretha Franklin, Stevie Wonder, Wilson Picket, The Four Tops, Tina Turner, Jackie Wilson, Marvin Gaye, Martha Reeves, Sam & Dave and more.
The audience will be treated to songs like Sweet Soul Music, Knock on Wood, Shout, River Deep Mountain High, Soul Man, Reach Out, Hold On, Proud Mary, Grapevine, Dancing in the Street, Reach Out, Midnight Hour, Superstition, Land of a 1000 Dances, Mustang Sally and Your Love Keeps Lifting me Higher.
Soul Story entertains their audience with strong vocals and dynamic harmonies that culminates into one fantastic show of timeless music.