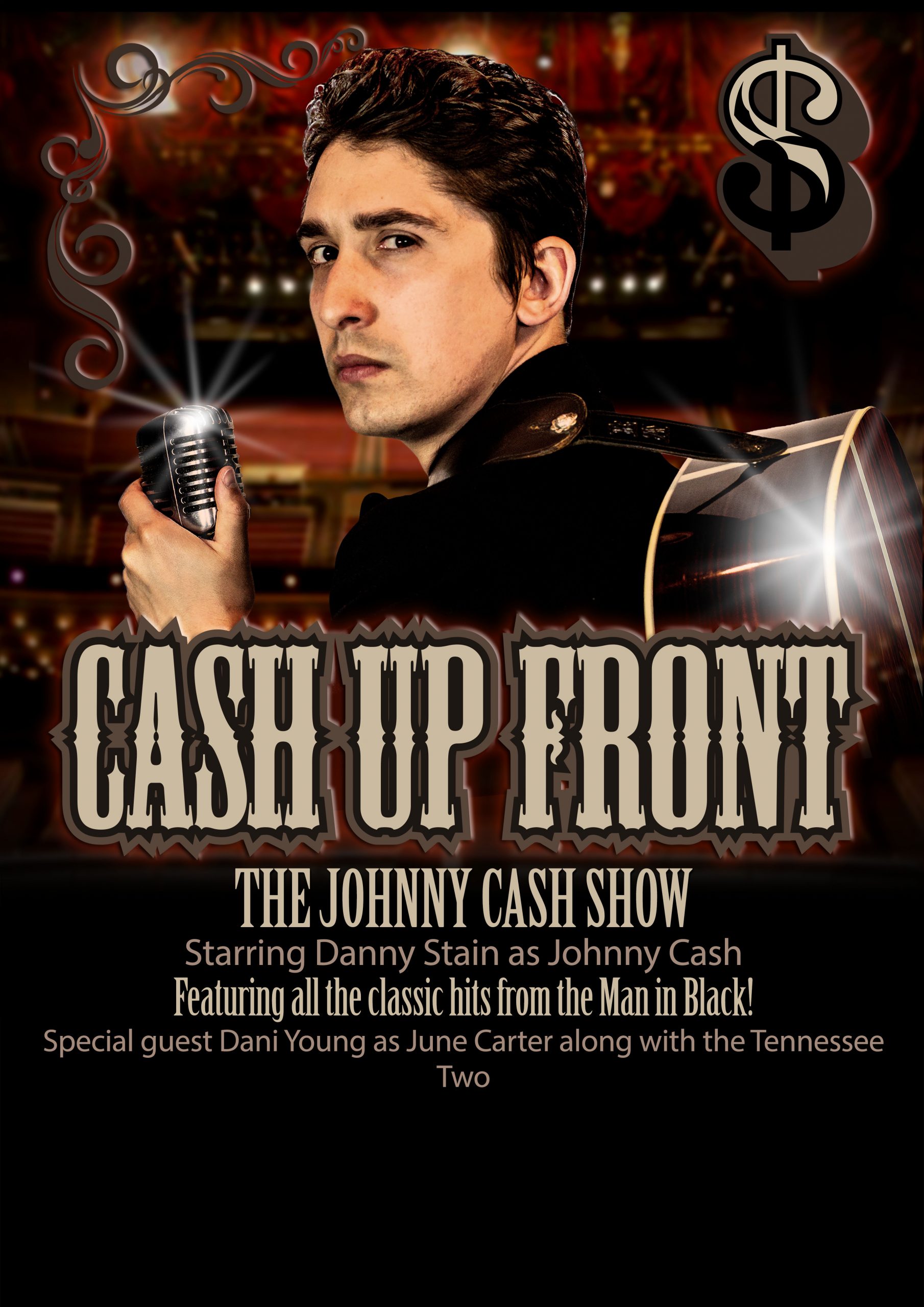 This show will take you on a journey through the career highlights of one of the most amazing recording artists of the twentieth century. JOHNNY CASH ! 
Performing all your favourite Johnny Cash hits featuring, FOLSOM PRISON BLUES, I WALK THE LINE, HEY PORTER, RING OF FIRE, A BOY NAMED SUE,THE MAN IN BLACK plus many many more …! 
The role of Johnny Cash is brought to life by chart topping Australian Country Music artist DANNY STAIN. Since its introduction "CASH UP FRONT" has reached International Acclaim, with the show being toured Worldwide! 
Also appearing is "Dani Young" who makes a special appearance as "JUNE CARTER " Together they recreate the intimate duets of songs like, RING OF FIRE, JACKSON, IF I WERE A CARPENTER and TIME'S A WASTIN. 
"CASH UP FRONT" will take you back to the golden age of hits that redefined a genre!